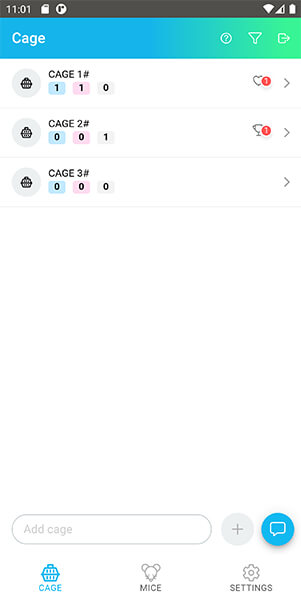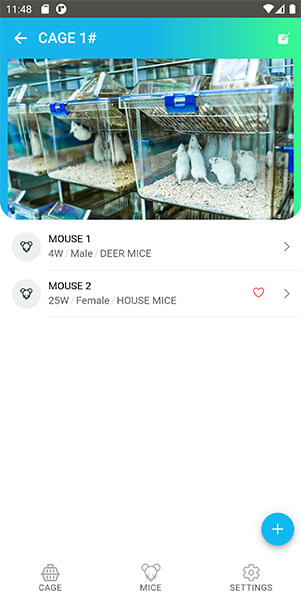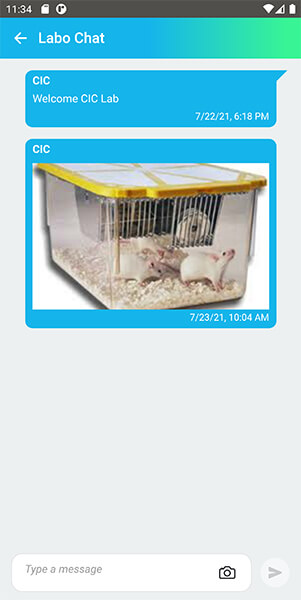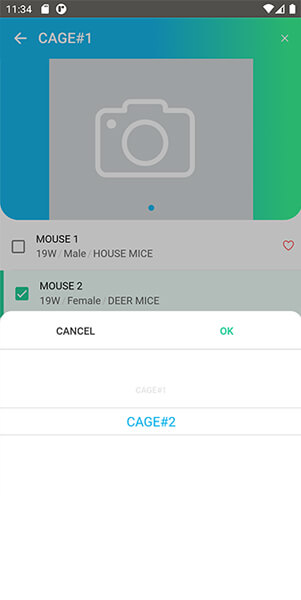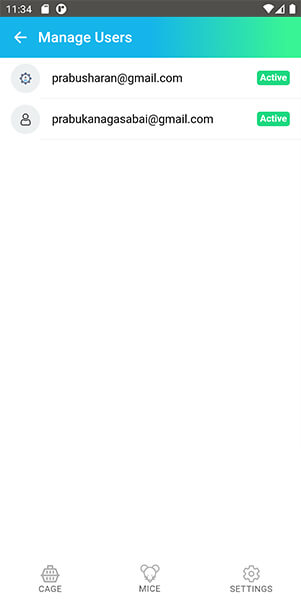 Information gets synced across all the researcher's app of same lab
Use the MyMice PRO Notification alerts to stay on top of your research activities and automate your workflow. You will never miss a time-critical event again! Receive alerts on prenatal dates, childcare dates.
Get Notification alert when users unauthorized login through any other device.
Collaborate within lab researchers by using instant chat option
Manage User's Roles and Permissions
Administrator can bulk Import Geno & Mice Data from Excel Sheet
Upload cage image against each cage for better understanding
Shift New-born Baby Mice From one cage to another cage.
Personalize the cage list screen by filtering the researcher cages from the list of entire cages
To know more about the product, Kindly contact us.