Saibo.ai offers end-to-end training for Object-Detection & Classification process and displays results through the Grouping Feature.
This feature lets the user input test images. The location and the type of the objects in the image are predicted. The user can further group the objects according to the type of objects identified by the model.

The objects to be grouped together are either marked by the model that is earlier trained using Deep-Learning or the user can choose to manually mark and classify the target objects in their images.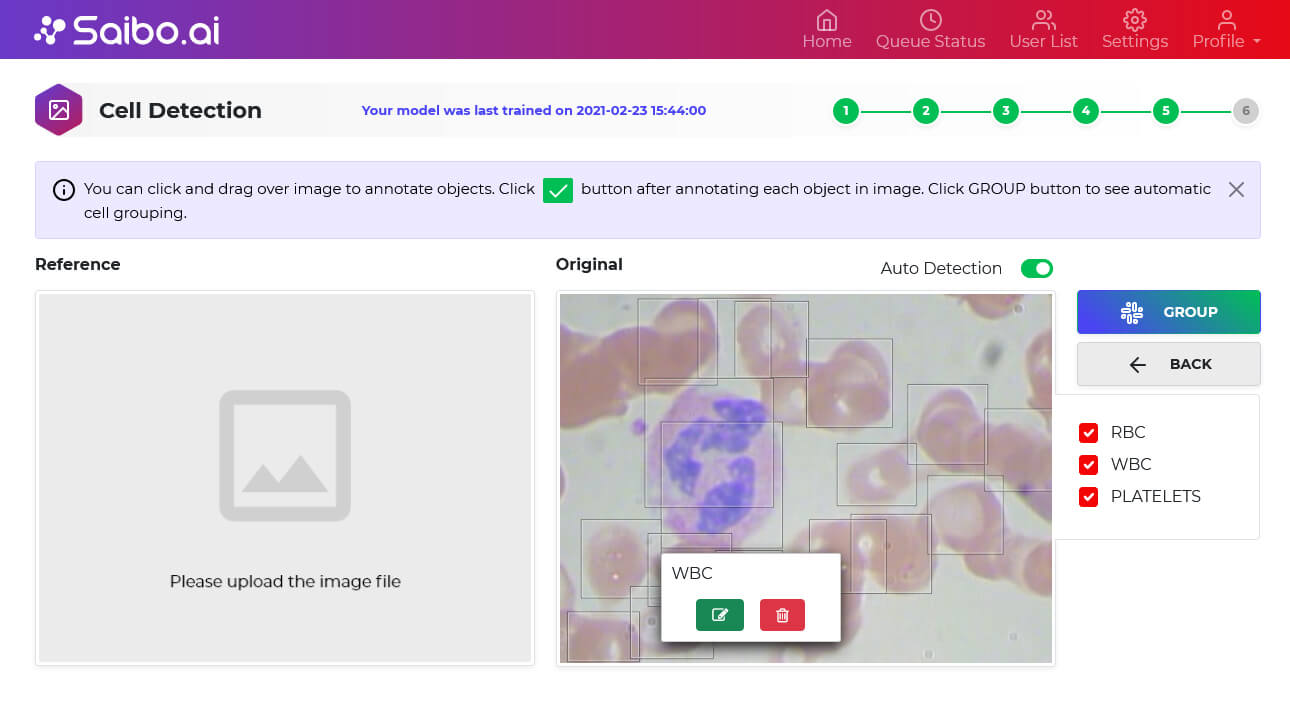 Similar class of objects are grouped together. This helps the researcher to understand the distribution of the different types of objects in the sample pool.
Additionally, we provide a scatter plot to display the spread of target objects numerically over a 2D plane.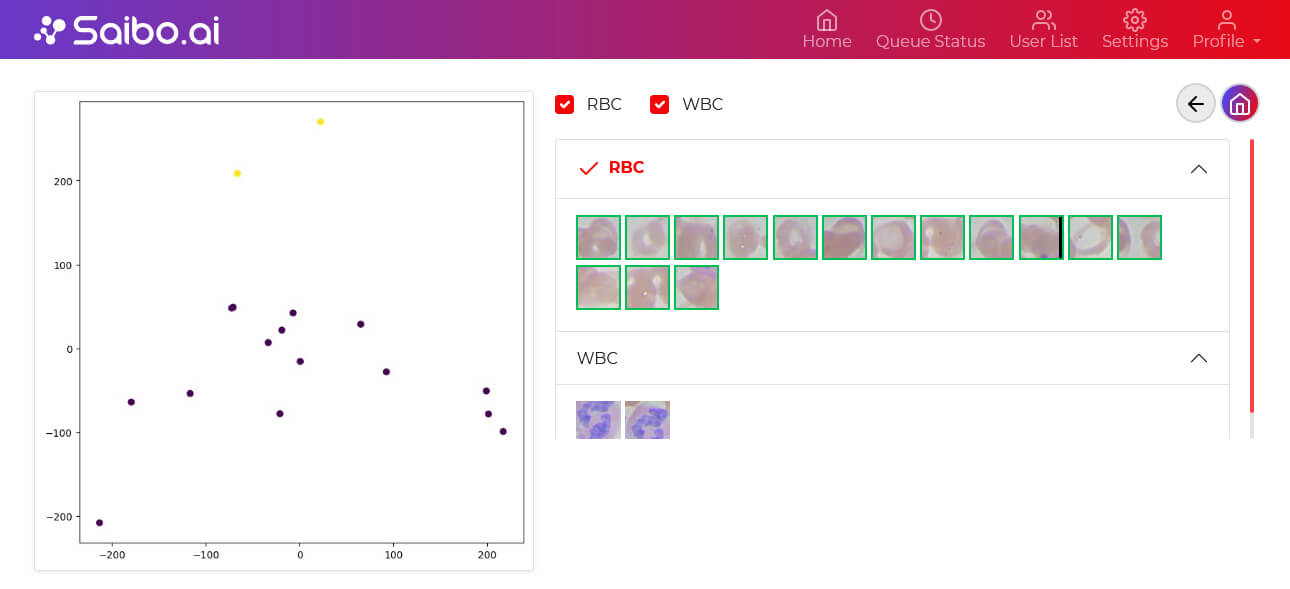 You can also download the marked image identifying the specific group of objects for later reference in your studies.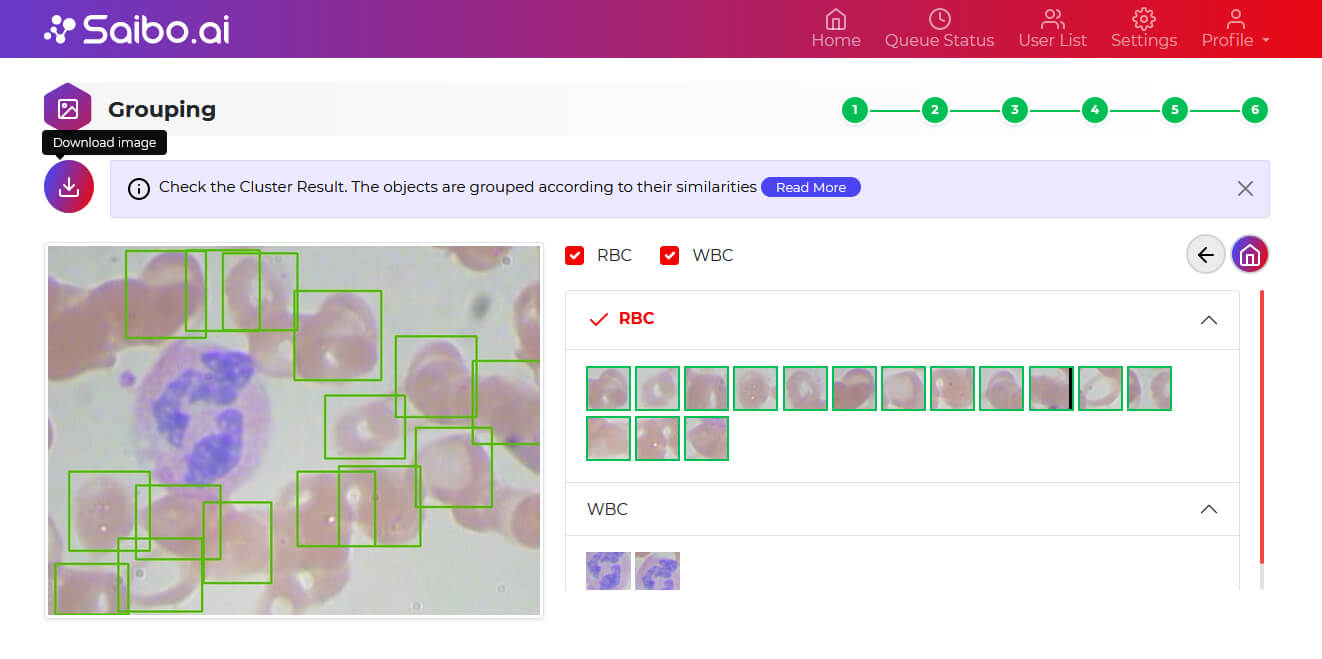 Each time a user corrects a prediction made by the model, or just simply annotates a new image, we store it for the user. Later the user can retrain the model with the accumulated dataset, leading to the model providing more accurate predictions.
Is there any comprehensive solution without scientist / technician spending a lot of time over it?
Yes, there is and that is Saibo.ai
Saibo.ai is a secure web-based Object-Detection and Classification tool.
Try our Object-Detection and Classification tool today and see how it can reduce effort and cost in your organization. Please contact us to know more about how it can help you by sharing your contact information today to our email info@cicgogo.com and our specialist will reach you with more information.