Enterprise Resource Planning ( ERP ) Solutions
ERP essentially provides a single integrated system that manages the day to day business transactions and handles real-time data in multiple areas of the organization, such as sales purchasing, manufacturing, inventory management, accounting, Human resources, etc. In today's business world, It's impossible to ignore the impact of ERP. It communicates all pertinent data to the various departments as needed inside and outside the organization.

We are pioneers in SAP and MES end to end implementations, rollouts, migrations, system integrations and global supports. Our ERP Suite consists SAP, MES and DMS. By implementing ERP in combination with the implementation of MES, a company is expected to have high competitiveness and  reduce production costs and increase compliance with regulatory requirements.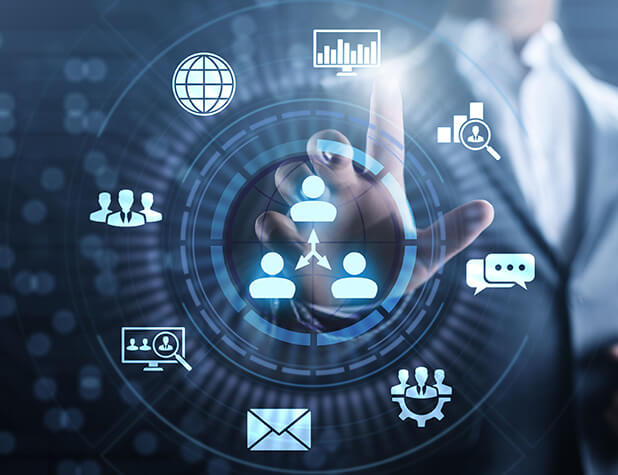 SAP
CIC is a high productivity and high-quality software development company offers world class SAP consulting services for our customers.

Our Parent Company in Japan has participated in SAP's partner program and focusing on migrating to S / 4HANA and building ERP peripheral systems and going forward will continue to propose best practices for our customers that combine ERP and peripheral solutions to support their transformation.

Strong techno functional and management team with SAP project management and consulting experience across various domains.

Experienced and adept SAP bilingual team supporting all the functional modules and technical areas.

Regional presence – India and Japan.
Making your business ideas come true
MES
HITPHAMS–Hitachi Pharmaceutical Plant Management System is a packaged system designed to manage pharmaceutical and biotech manufacturing compliant with cGMP, EC-GMP and J-GMP.

CIC is a high productivity and high quality software development company established an vehement partnership with HITACHI Limited, is a well-known Japanese multinational conglomerate that provides sophisticated business and consumer solutions that transform business processes. This consummate partnership platform support pharmaceutical companies by implementing HITPHAMS to streamline and tighten their manufacturing operations in order to implement stricter manufacturing and quality controls according to the global requirements.

HITPHAMS connect, monitor, and control complex manufacturing systems and data flow on the factory floor.

The main goal of HITPHAMS is to ensure effective execution of the manufacturing operations and improve production output. HITPHAMS Function is designed to meet ISA-95/ISO 62264 standards.

HITPHAMS exercises strict control over the production of high-quality, highly reliable pharmaceuticals within the framework of manufacturing instructions and manufacturing result records as designed for pharmaceuticals.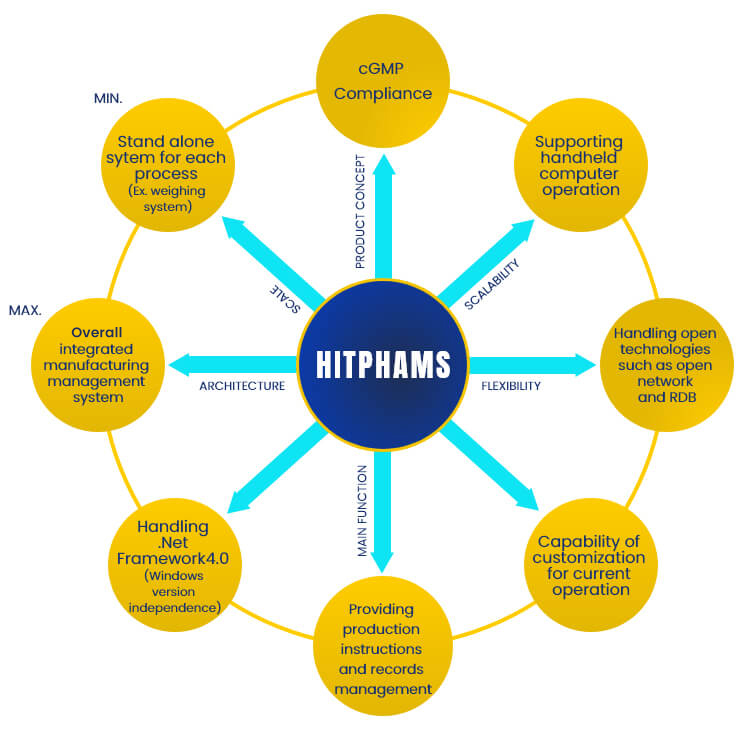 Newgen's OmniDocs ActiveScript enables rapid cloud deployment for the automation of your industry-specific, document-centric processes. It digitally co-locates your remote employees and documents. The solution restores your disrupted operations and helps maintain business continuity by creating a digital workplace with anytime, anywhere access to relevant documents.
Management of Documents with a Three-step Approach
Initiation
The system facilitates the intake of a large volume of documents from various channels, including mobile, e-mail, web portal, in-branch, and more. It ensures the accuracy and completeness of data by capturing, indexing, classifying, and verifying information
Processing
The documents are then routed to the concerned departments for further processing. The system supports multi-step processes, where documents and their attached metadata and actions flow seamlessly from one step to another, and offers exception management capabilities
Archival
After processing, the documents are stored securely and can be accessed easily. The system offers a centralized repository with proper indexing, allowing for easy search and retrieval of information