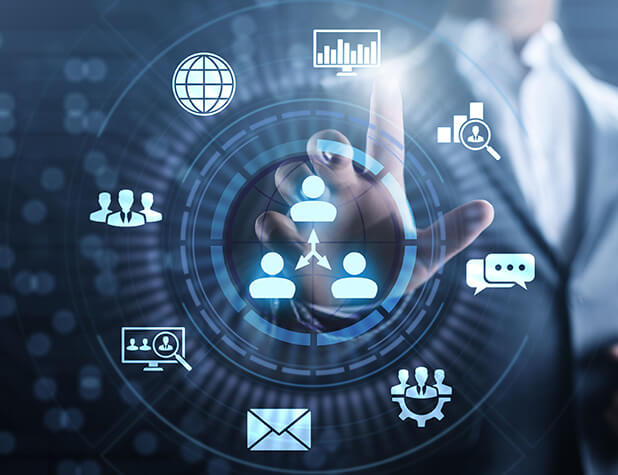 SAP
CIC is a high productivity and high-quality software development company offers world class SAP consulting services for our customers.

Our Parent Company in Japan has participated in SAP's partner program and focusing on migrating to S / 4HANA and building ERP peripheral systems and going forward will continue to propose best practices for our customers that combine ERP and peripheral solutions to support their transformation.

Strong techno functional and management team with SAP project management and consulting experience across various domains.

Experienced and adept SAP bilingual team supporting all the functional modules and technical areas.

Regional presence – India and Japan.
Capabilities
SAP end to end Implementation
Technical developments and Enhancements
SAP Roll Outs
SAP Post implementation support - AMS
Global AMS support by hybrid support model
Upgrades, migrations and tune-up
Business Intelligence
Training 
Resourcing
Technical Expertise
ALE
EDI
IDocs
BAPI
RFC
SAP Scripts
Smart forms
Webdynpro
LSMW
Making your business ideas come true