We offer a rich set of tools to make your quiz, exam or assessment fit your needs. Create assessments that are fun to play and offer an engaging experience for your audience.
Test your user on any device
You can access the assessment tool from anywhere any device using internet.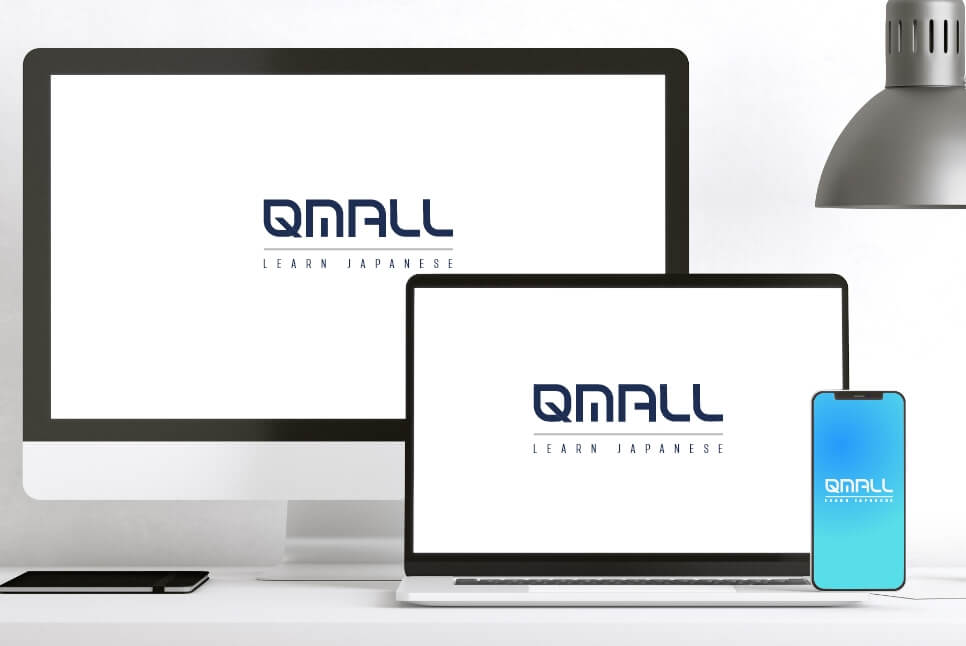 Text-to-speech
QMALL provides Text-to-speech (TTS) can help corporate / students work around their reading difficulties and also opens doors to anyone else looking for easier ways to access digital content.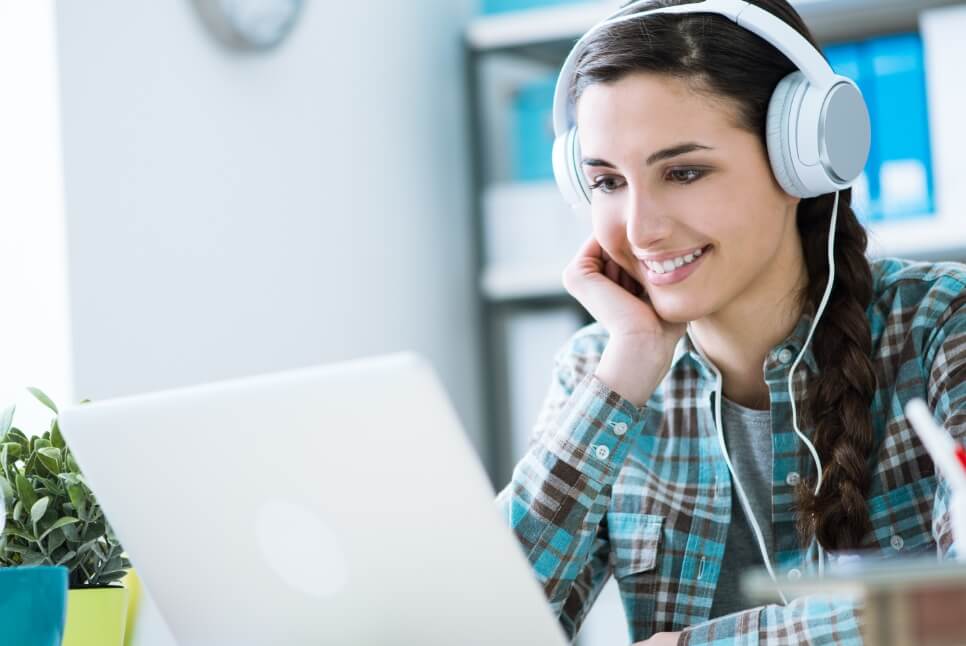 Question & Examination Features
Randomize questions and shuffle the options
You can Pick a question at random from the question pool and Shuffle the choices.
Question Paper
Customer can create an exam and add a number of questions to it. Let's say, 100 questions. But you don't want your user's / student's to answer all these questions, so you set them up in a way that the exam software picks, say, 30 questions from this question bank with 100 questions, at random, every time someone takes the exam. This means every user / student will get a different set of 30 questions when taking the same exam.

Use the analytics feature in Dashboard / Reports to create better question paper based on your user's / student's abilities.
Design your own Pass Certificate
Online exams with certification is an easy way to reward users. Exams with certificates are becoming very popular. Just with one click, you can give a certificate to your participants.
Category
The purpose of an exam category is to better organize your exams. When you create an exam, the default exam category is "General", but you have the option to categorize your exam under any heading you would like. You can select individual exams to be part of a course, or complete exam categories.
Status of exam and its proficiency through score distribution graph
QMALL provides the distribution of scores on the exam. This helps you to understand the level of proficiency among the team on the training. The summary status gives the statistics of exam results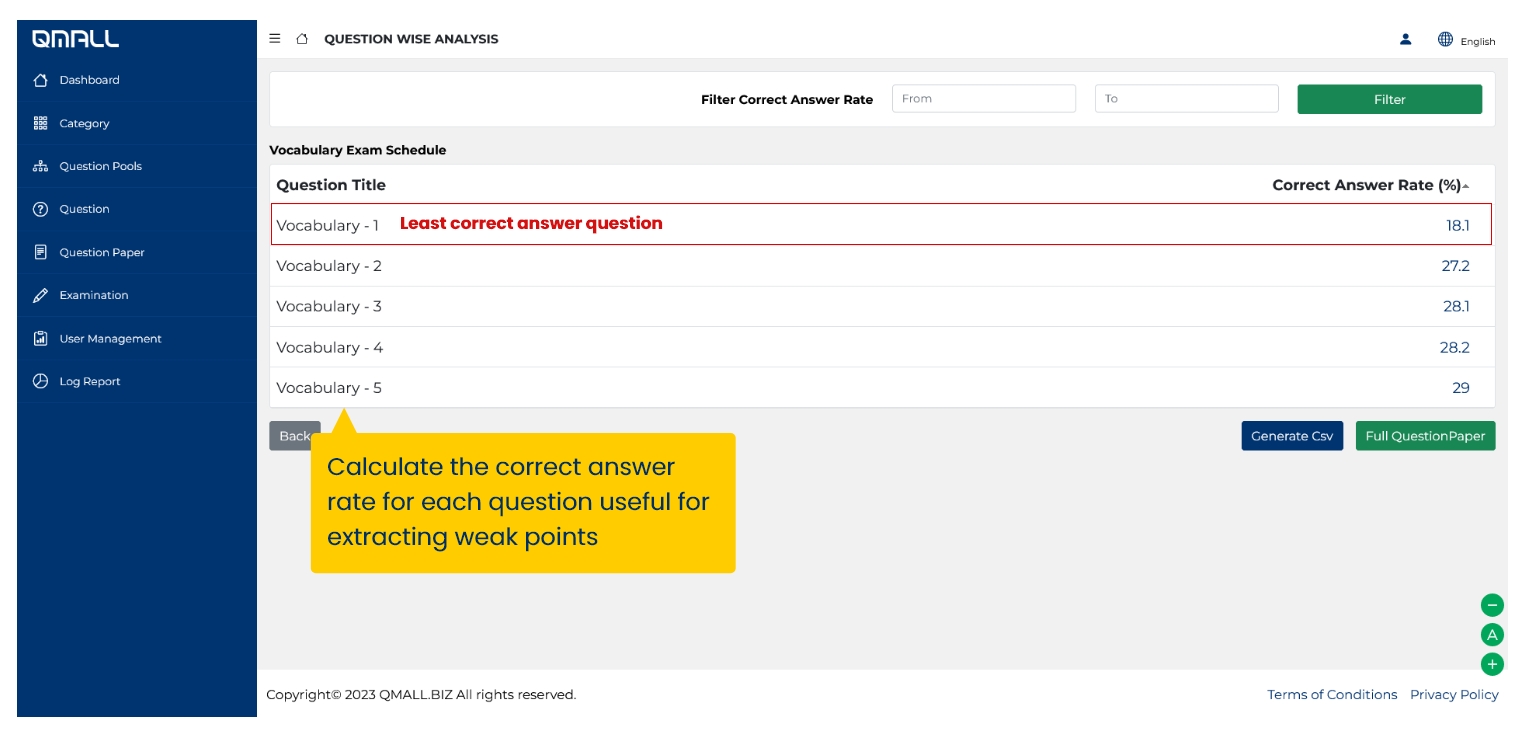 Analyze Weak point
Correct Answer rate gives the information on the percentage of correct answer against each question. This gives clarity on the weak areas. So you can focus more on that to improve your training effectiveness.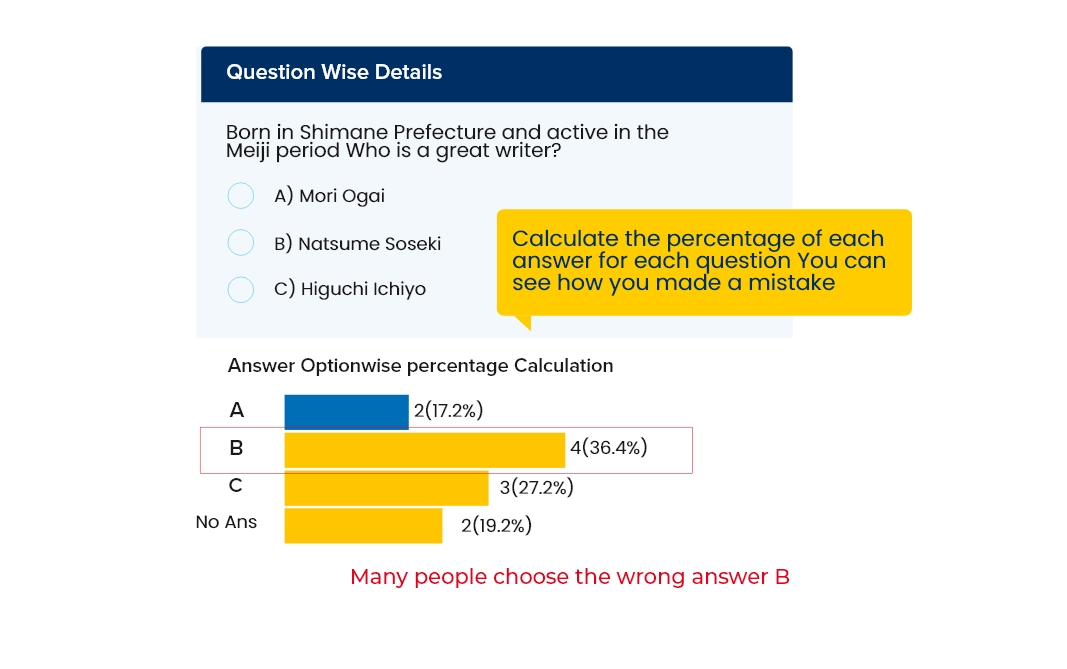 Visualize the mistake done
You can have deeper insights in spotting out the exact area where the mistakes had happened. In this example, instead of marking the correct answer as A, many people have marked it as B. This clearly shows the misunderstanding of the information shared during the training.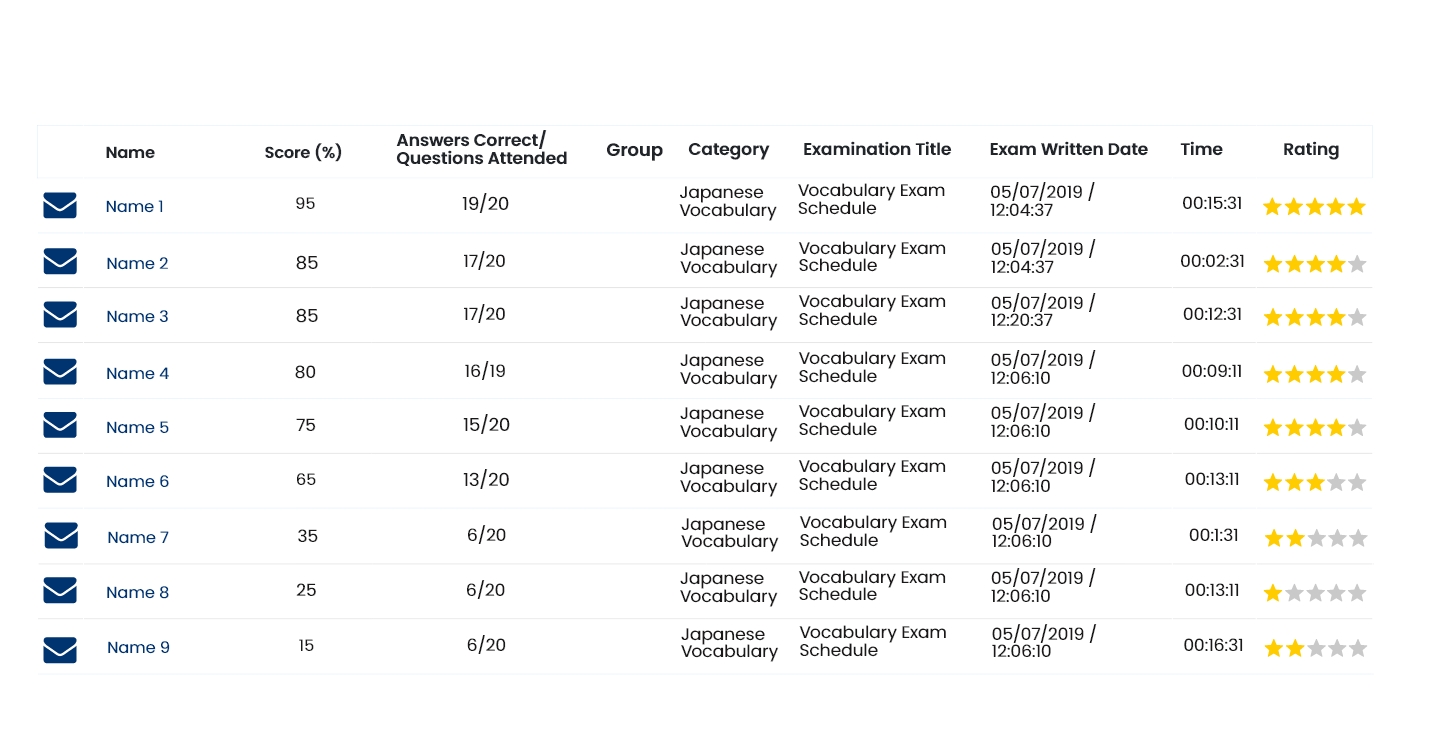 Score ranking
Show the list of users based on the performance ranking. Top scorer can be rewarded.
Is there any comprehensive solution for such learning or evaluation issues?
Yes, there is and that is QMALL.
QMALL is a simple and powerful assessment tool to improve your skills.
So, you can try our easy to use assessment tool called QMALL in your organization. Please contact us to know more about how it can help your institution and employees or members by sharing your contact information today to our email info@cicgogo.com and our specialist will reach you with more information.